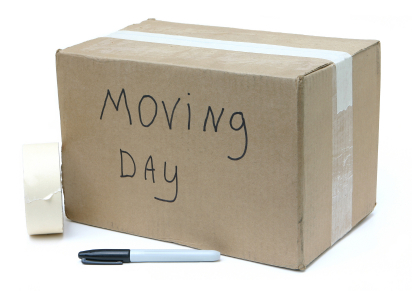 Some Moves take much more planning than others. On these moves it becomes more than just moving. It is communicating effectively, planning and utilizing proper moving technique to move the items. There was a recent move completed by Philip and myself where all of these factors came into play.
We moved a huge vending machine out of storage which took much planning and prepping to safely execute this move. First we had to take the time and properly inspect all items and surroundings. This aided us greatly in deciding not only how we would move this machine, but also where we should expect any difficulties depending on the surroundings. Next is to come up with a set plan of action in order to make things run as smooth as possible. Our plan for this move was to initially start by wrapping and protecting the entire machine then start maneuvering it little by little towards the destination. We custom wrap all items which is included in all of our full service home and office moves. These steps prior to actually moving the item allowed the whole moving process to flow smoothly. On top of all of that though you can never forget to communicate with the other college student movers on your crew.
Communicating with your partner on a move as much as possible is very important during a job like this. Even if it's just to agree that you would both lift an item using the same technique, it's much safer and it makes all the difference in the world. Communication, I would have to say, is the most important trait I have boosted since working here at strong college students. No matter if you're working with someone just out of mover training or a good friend and staff member for years you always have to communicate. There can be a lot going on during a move but remembering and staying on top of communication with your partner for the day is always a top priority.
Contributing Author- Strong Captain, Luis Sanabria
https://strongcollegestudents.com/wp-content/uploads/2016/02/a-day-on-the-job.jpg
291
412
admin
https://strongcollegestudents.com/wp-content/uploads/2015/02/strong-college-students.png
admin
2016-02-09 13:19:21
2016-02-09 13:19:21
Any Given Move