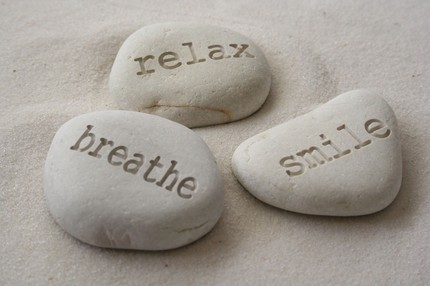 The best part of moving is when the job is done! Having everything in your new home and put away is a very satisfying experience, especially for our customers. It feels like a fresh start and can be a great reminder of a promising future.
That being said, you don't want to completely forget about your past! Even after the last dish has been put in the kitchen cupboard and the last shirt has been hung in the closet, there are some tasks to complete that may not be at the top of your priority list. One of them is to compare dual fuel energy tariffs in the area of your new house, but the biggest one after a home move is to change your address!
First you will want to change your address for the services that you receive, if you are moving locally. Switch your cable, internet, sewer, trash, water, and electricity services over to your new home if you can still use the same company. If you cannot use the same company in your new area, make sure you cancel your old services, and read the fine print for any cancellation fees. Sometimes moving can expose loop holes in contracts and possibly even get you out of a bad cable contract!
Next you will want to update your address for the accounts that you have. This probably includes your banking accounts first and foremost. Even if you are going green and receiving paperless statements, you will still want to update your address. One reason is so that if you ever need to key in a zip code while checking out at the store, you do not have to try to recall all of the zip codes you have resided in before.
In general, you will also want to change your address on your registration card if you are registered to vote. It would be a shame to be unable to exercise your rights on voting day just because you are too far away from your designated voting location! You can always get an absentee ballot if you remember to request one, but having an updated address is good in the event that you ever need to provide proof of residency.
Last but not least, make sure you update your address on your driver's license, vehicle registration, and insurance policies. Maybe you are moving to a safer area and your auto insurance premiums will drop! Even if that isn't the case, you want to update that information because most auto insurance policies will go so far as cancelling your policy if they ever find out you are garaging your vehicle in a different location than what is listed on your policy. As far as changing the address on your driver's license and vehicle registration is concerned, check your state for their requirements. Florida requires you to update your address within thirty days of moving. It would be a shame to get a ticket for not having that information up to date when an officer was going to otherwise let you off with a warning in a minor traffic stop!
Our college student movers are always there to help if you have any questions after your move is completed. After the heavy lifting is done by Strong College Students and a few easy phone calls are made its time to finally sit back and relax! We want to make your move as simple as possible, we deal with this day in and day out so if you are unsure of anything ask a college student mover during your move or feel free to contact our Strong College Student Moving call center and we will be more then happy to answer any questions you may have about this!
Contributing Author- Kari Piatt
https://strongcollegestudents.com/wp-content/uploads/2016/02/Time-to-relax.jpg
286
430
admin
https://strongcollegestudents.com/wp-content/uploads/2015/02/strong-college-students.png
admin
2016-02-10 11:25:06
2020-06-08 12:39:24
Almost Time to Relax