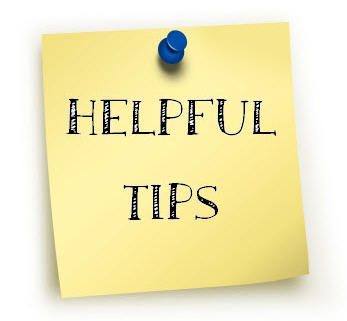 At Strong College Students, we know that moving is stressful. In fact, our student movers learn in training that moving is almost as stressful as a loss of a loved one or a divorce. To combat this stress, we want our customers to have some tips on how to make a move stress free!
Packing as much as you can prior to your move date is always a great idea. We understand that time does not always allow for this, and as a result our student movers are more than happy to pack for you. They will pack just a few boxes that you could not get to, or they will pack your entire home! However if you require a significant amount of packing for your move, it is advisable to discuss this with one of our service representatives so that the possibility of adding another crew member can be considered.
One of the first things that you can pack weeks before your move date would be clothing. You can pack clothing that is out of season first so that you won't be missing those items. If it is summer time, start packing up those bulky sweaters as early as you would like! If you are moving because you just got a job in your field, pack up your club or party outfits. And if you're moving due to a pregnancy, pack up those clothing items that don't have stretchy bands!
You may not want to fold or wrinkle certain articles of clothing, like dresses or suit jackets. If this is the case, leave them hanging until your move day. With a full service or budget move with Strong College Students, you will be able to use up to four wardrobe boxes free of charge during your move! These are handy because in seconds you or our student movers will transfer the hanging clothes from the rod in your closet to the metal rod that goes across the top of the box. With our wardrobe boxes your clothes will remain wrinkle free and protected!
If you can put your clothing in regular boxes, it's always a great idea to save some space. One way to get more out of your box space is by rolling your clothes instead of folding them. By rolling shirts or pants into little cylindrical shapes, it is easier to pack them tightly together in a box than a mess of different sized squares from folded clothing. This may also result in fewer wrinkles, too!
Contributing Author: Kari Piatt
https://strongcollegestudents.com/wp-content/uploads/2016/01/helpful-tips.png
346
347
admin
https://strongcollegestudents.com/wp-content/uploads/2015/02/strong-college-students.png
admin
2016-01-28 09:06:57
2016-01-28 09:06:57
Preparing for Movers