Moving Labor is a specialized service that solves an immediate problem for residential and commercial customers. Strong College Students Moving specializes in Moving Labor and can provide a variety of moving labor solutions across the United States and even internationally. Our team of polite, professionally, trained, student movers can provide loading, unloading, home organizing, staging, and other labor services.
What is our Delivery Service?
At Strong College Students, our goal is to provide simplicity for your delivery needs. We provide the proper item protection (if needed) along with our moving equipment to properly deliver your household items or office supplies. Our delivery service is different from our moving service. Delivery assists for smaller drop offs of 5 items or less.
When should you use our delivery service?
"Movers with Knowledge" We define these instances as times when a delivery service would be the ideal solution.
When you own a regular sized vehicle but have a few large items:
Let's say you have a truck or SUV that can haul all the odds and ends but you have just a few items under a total of 5 and do not have room or space to move these items with your truck. Strong College Students Moving can meet you with the truck, load the 5 items or less, bring them to your new location and place them right where you want them! We can even provide reassembly/disassembly to our best ability provided no instructions on how to do so are given!
When a truck is needed to bring an item from one location to another:
These deliveries tend to be for one oversized item that would require more than two people to move it from one location to another. For example a hot tube is a common one we get for deliveries when a client purchases one and now needs a commercial truck and lift gate. At Strong College Students moving each of our trucks are equipped with lift gates that can lift thousand pound items into our truck, we will send a crew the appropriate size to tackle the project and ensure not only item & location safety but the safety of our members as well.
When you order an item from a store and need a delivery service:
Many furniture stores provide delivery services but do not take the same consideration we do when moving an item for our clients. Even in its original packaging we will still use our furniture pads and materials to further protect the item for delivery. We also take time to protect the main entry point of the home for delivery and floors of the home as well. Our team of professional movers will access the item before placing it on the floors and even dispose of the materials leaving you with just your new piece of furniture to enjoy!
When you need 1-5 items dropped off at a college dorm, home, or office:
Just need to make a few drop offs of a few items but either don't want to deal with the headache or physically can not do so either due to vehicle complications or physical conditions preventing you from lifting. Either case we love to help and have the resources needed to get this done for you quickly, professionally and ontime!
When you order medium/large items online and need a local delivery service:
Order something online to have delivered to your home or office? No problem, warehouses have the capacity to house orders made online, prep them for delivery and provide friendly student movers to unload the order into your home or office!
Why is Strong College Students Delivery the best solution for under 5 items?
At Strong College Students, we can provide flat rate travel fees so no upcharge on delays due to traffic.
We specialize on same day delivery.
We provide efficiency and on time delivery with courtesy calls to update you on our arrival.
Each of our trucks are equipped with ramps and lift gates that can handle any and all items for delivery.
Item Protection above all else, we will take time to analyze the safest way to move and transport your item(s) for delivery. We will do the same upon arrival to your destination to ensure location safety is addressed as well.
The difference between delivery and moving.
Delivery
Delivery typically consists of only 5 items or less
Delivery tends to include drop offs and a much faster interaction time
Delivery includes simple pick ups or drop offs of a few items
Moving
Moving typically consists of taking more than 5 items from one location to another
Moving consists of more time and a regular inventory of items being completely moved
Moving includes more complex tasks such as moving entire apartments, offices, or homes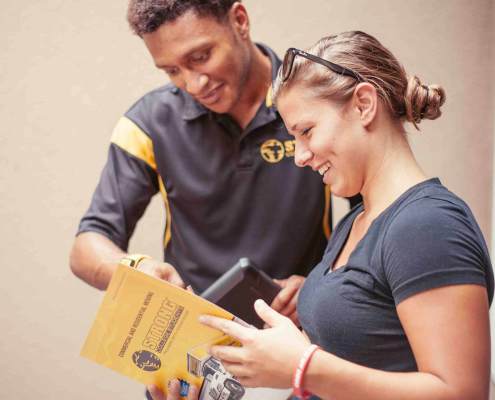 At Strong College Students moving, we provide both moving and delivery services. You may ask, well what is the difference? We respond with this kind question back! Well, are you moving your entire home, condo, office or apartment? If the answer to that question is "Yes", then you have described our moving service! If you are only moving 1-5 items with a drop off or pick up, then you have described our delivery service. As you can see, a move includes a pickup of all items and taking a full inventory to another location. A delivery includes just a few items and a much faster load or drop off. We can certainly assist with any moving or delivery needs. Yes, there is a difference, as you can see, and we provide our trucks, equipment, as well as the sets of hands needed to get either one accomplished. If you have a few items you need assistance with, book your delivery service with us today!
Examples of when to use delivery services?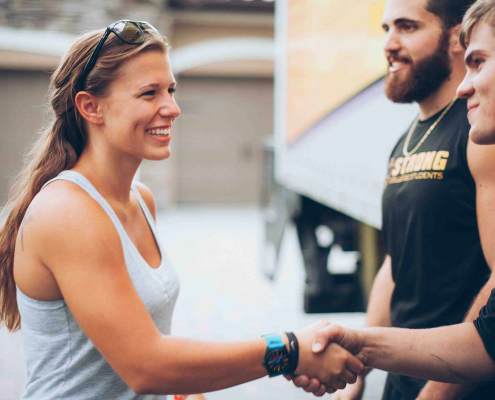 A college student who needs to pick up a new bed for their dorm room.

-Understand the process and see the value in the service offering, while we use our trucks and equipment to pick up and deliver your valued items safely and efficiently. We understand most college students do not have a truck or may not be able to move items by themselves. We eliminate the worry and provide our delivery service safely to or from the dorm room.

If you are looking to save money and reduce moving cost?

-Use our delivery service to move 1-5 items safely and efficiently. Instead of trying to rent your own truck and do it yourself, it is still possible to book our delivery service to get it taken care of. We understand it can be less time efficient to move without experience.

Growing families expecting a newborn (Baby Furniture)

-We have seen over the years many soon to be parents who do not want the additional tasks of picking up furniture and bringing it back to their home. We can be of assistance for any of your baby furniture needs. Whether it's picking it up from the store and delivering it, or picking it up from a family friend, we are available to assist with your new baby furniture needs.

Injured or pregnant, can not lift any furniture items from store to drop off location

-We understand that when injured, lifting is not the best idea. If you are pregnant, lifting heavy items might not be the best idea either. We provide our truck and delivery service for any 1-5 items that may be much more ideal for our Strong College Students to assist with. If you are injured or pregnant and have more than 5 items being moved, check out our moving service.

Workout equipment or items that a truck is required for delivery

– Just ordered new workout equipment or bought from someone else and need help moving it? Request a delivery! At Strong College Students, we provide a large 26 foot box truck to complete any delivery needs, including workout equipment. (Store pickup included if needed)

Ordered new furniture and needs a crew to pick it up from the store

-Our delivery service also includes picking up furniture from the store and delivering it to your location. Don't have a truck or manpower to get the furniture items to your location? Book our delivery service today!

Friends or family that want an item of mine or I want a few items of theirs

-Assistance delivering items to or from friends and family members. We have completed many family deliveries as well. Say you want a family or friends piece of furniture and need help moving it or vice versa, we are here to help. Family tables, dressers, bed sets, couches, etc.

A third party is selling an item and I need assistance moving/delivering it

-Have you ever ordered an item and needed help getting it from one location to yours? This is the perfect example to use our delivery service. We understand that oftentimes, people buy or sell furniture or different items online, and need assistance or a truck to get it from one place to another.

I have about 1-5 items locally that would like to be dropped off at a new location

-Items that fall under our "Delivery" category meaning 1-5 items, is certainly a good time to call in for a delivery service. If you just need assistance between point A and Point B, our truck and delivery crew will be ready to help provide the proper delivery service.
What questions to ask when you are scheduling your delivery service?
What does Strong College Students define as a "Delivery"?
Our delivery service includes any delivery of 1-5 items. This means it is not a full move and the items being moved will go from one location to another. If you have more than 5 items being moved, check out our moving services. Book your delivery or move today!
What do we consider one item?
We consider one item as one night stand, one dresser, one mattress, etc. This is because it can be moved in one carry from the location to the truck and vice versa. Any item that can be carried in one trip with 1-2 guys can be considered one item.
Is a bed set considered one item?
A bed set is not considered 1 item. This is because it is not designed to be moved as one piece. If the bed comes apart into multiple pieces in order to move it, we consider each carry from where it is to the truck as one item. Depending on the size of the bed, it can be considered 4-5 pieces.
Example: Headboard (1 item), footboard (1 item), sideboards (1-2 items), mattress (1 item), boxspring (1 item)
What is the max distance for delivery?
The max distance we go for delivery is typically 75 miles. If your delivery is going longer than 75 miles, be sure to include the distance to see what is the most feasible solution for your delivery needs.