Our movers in Tampa offer the highest quality service available. Therefore, we try to provide the highest quality training.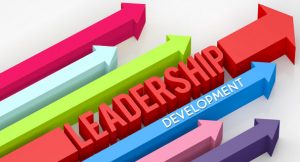 At Strong College Students, leadership development is an important part of our training process.  
The result is a group of dedicated, motivated, responsible and happy employees that get the job done right.
Our Movers in Tampa are Leading the Way
Leadership development is just one part of our foolproof training system.  We make it a point to hire college students, and teach them how to take charge of their lives and their future.  
A big part of this is balancing work and school.  We understand that school is a main priority for our employees.
We continuously encourage them to make it. And help them achieve educational success as well as leadership success in the workplace.  
In addition, because our other employees are in the same position, we have a built in support system for our staff in the form of their coworkers.  
By focusing on education, we are able to create true leaders.  We also offer many levels of opportunity within our company, encouraging long-term employment and advancement.  
We offer part-time positions in the form of entry level movers, as well as internships for students who want to learn about our company and industry.  
We also provide part-time customer service positions and even part-time crew leader and job site manager positions. Thus, giving us a well-rounded variety of opportunities that we can offer students while they are still pursuing their education.
Quality and Expert Training Programs
As our employees go through our multi-level training program, we are giving them the leadership development tools they need to succeed with us and in other job markets.  
That's why we also offer full-time positions such as management and director positions.  By offering multiple opportunities, we create careers for our employees, not just jobs.  
We also ensure that our employees are well aware and trained on the many franchise opportunities we have available.  
Our employees have the option of being leaders within our company, or developing the skills required to run their own Strong College Students franchise location.  
So, while they may start out as movers in Tampa, our employees have limitless opportunities for advancement when they work with our company.
Leadership is important to us not only because of the benefits it provides to our employees, but because of the quality service it ensures our customers.  
Teaching the skills required to move your belongings safely and professionally is essential, but without developing leadership skills, the knowledge gained may never be put into practice.  
Our leadership development training ensures that our employees not only have the knowledge to do their job, but the confidence to ensure it is done correctly every time.
At Strong College Students, we've developed a program that benefits our employees and clients.  We see our company as a great opportunity for all involved. 
We are proud to serve the members of our community by providing career choices, jobs, and training that will take our employees- and your belongings- anywhere they want to go.
0
0
admin
https://strongcollegestudents.com/wp-content/uploads/2015/02/strong-college-students.png
admin
2016-07-04 11:24:18
2022-02-08 10:39:12
Movers in Tampa Say Leadership Development Achieves Success