Moving can be a long and complicated process.  As one of your local moving companies in Tampa, FL, we at Strong College Students do our best to stay current with any new developments that will help make your move easier.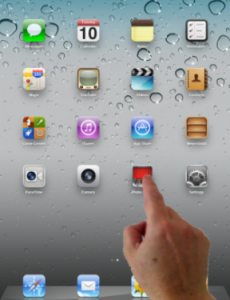 With today's technology, you're constantly plugged in, and there are apps for just about everything.  Here are some of the best apps available to help you during the moving process.
Local Moving Companies in Tampa FL Recommend These Apps
MoveMatch is an app that helps you figure out the approximate weight of your items.  It also has a feature that allows you to create a list to forward to your moving company, letting them know where to drop off your possessions.
Move Advisor is a multi-functional application that is meant to cover all aspects of moving.  The app has a moving timeline with a week by week checklist.  
It also has a home inventory feature, which allows you to add items by room.  It has a "movers near you" feature and a moving quote system to help you find assistance with your move.
State Farm Move Tools app has unique features and a great design.  In addition to a to-do list and inventory feature that allows you to visually pack each room, the State Farm Move Tools app has smart labels that you can print to label your belongings.  It also regularly gives you moving tips and bonus content in the form of interactive articles.
Sortly is perhaps one of the most well-known moving applications, and for good reason.  It offers a virtual inventory of your belongings and organizes them visually, using lists, photos, tags, and labels.  It also offers a to-do list feature to keep you on track.
Dark Sky, while not technically an app created for moving, is the perfect weather app to make sure that you're choosing the right time and day to move your belongings.  Nothing is worse than a rainy moving day.  
Of course, for the easiest solution, just call your local moving companies in Tampa FL, especially Strong College Students.  With locations in Tampa, Miami, St. Petersburg, and multiple other Florida cities, we can help you no matter where you are!
The Suddath Moving Guru app has an extensive moving to-do list that dates back ten months prior to the move.  It also offers great moving tips to help you along the way.  One of the most unique features it offers is a glossary of moving terms that you may come in contact with during the moving process.
The sooner you start planning for your move, the better.  These apps can help you get started so that you can be prepared, communicate efficiently with your moving company, and reduce any stress you may have felt as a result of improper planning.
0
0
admin
https://strongcollegestudents.com/wp-content/uploads/2015/02/strong-college-students.png
admin
2016-06-16 22:09:56
2022-02-08 10:51:52
Apps to Help Local Moving Companies in Tampa FL