Moving into a new home can be a time consuming and stressful experience if you don't have the assistance and knowledge you need to make the process go smoothly. You're probably excited about your new home, and have many things to do to get prepared for your move.  Let our team of residential movers make your move an easier process for you.
Strong College Students is a one of a kind company, with an excellent standard of service.  Our residential movers have the experience, knowledge, and resources to safely and successfully manage your residential move.
Why Hire Professional Movers?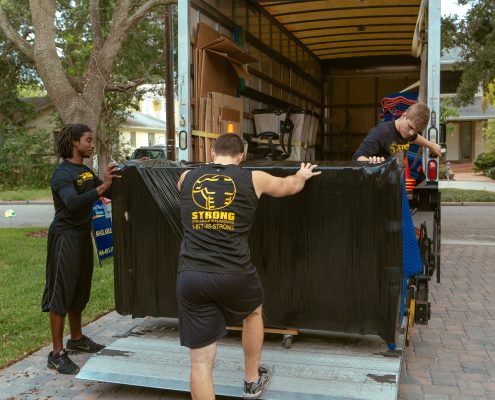 Moving into a new home is an exciting journey.  Whether you are relocating to your first home, or to a new home, there is a lot to do before you're ready to move in.  Hiring a professional Strong College Students team to take care of the moving process frees your time up for daily life, and for the many tasks you could accomplish before you even walk into your new door, such as:
Discuss contracts and work with your mortgage company
Choose paint colors for your new home
Switch your utilities to your new home
Change the locks to your new house
Clean the home so it's ready to move into
What You Get When You Choose Strong College Students

Residential moving can seem overwhelming.  Packing your entire home can be a huge task, and it is tough to know where to start.  In addition to professional moving services, our residential movers know exactly what to do from start to finish.
Our packing professionals will make sure that you are organized and efficient, because they know exactly how to organize your home for your move.  After your possessions are packed and organized, our professional residential movers have the knowledge and experience to safely transport them to their final destination.
Our residential movers are experienced in working with the transportation of cumbersome items.  Your furniture will be deconstructed when necessary for safe relocation, and valuables will be treated with the utmost care.
Professional Residential Movers Are Cost Effective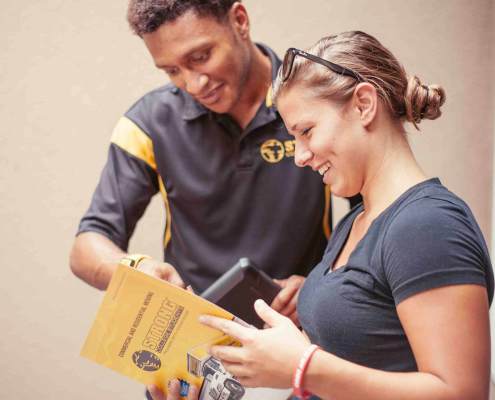 Moving on your own can be expensive and when you move your belongings on your own you need transportation, materials, time, and insurance.  You run the risk of damaging valuables, possessions, and property.  When you use professional movers from Strong College Students, everything you need for a safe and efficient move is included in the service. You won't need to take time off of work because you'll have a team of professionals at your disposal.  Our moving trucks are reliable, and our professionals will know exactly how much space you need so you're not left guessing.  Using Strong College Students could be a cost effective and time saving option, so contact one of our representatives for your quote as soon as possible.
The Strong College Students Full-Service Moving Experience includes the following to make your move as safe and efficient as possible:

Upon request, the Strong College Students moving company will deliver packing materials and boxes to you. We also provide full-service packing for one room or your entire apartment.  Packing is best done with unpacking in mind, and our apartment movers know exactly how to pack your belongings so that you have an easy unpacking experience.  Your possessions will be carefully packed in a space efficient manner so that you can make the most out of your moving space.
Custom Blanket Wrapping:  Your valuables and fragile items are custom wrapped before being loaded into the moving truck, ensuring their safety during the move.
A Custom TV Crate: Custom built television crates are provided so that our residential movers can safely and efficiently move your television. The custom TV crate is the safest way to protect against damages or loss.
Free Replacement Cost Insurance:  We can assure you, and prove to you, our dedication to safety, but you may still have concerns when entrusting your belongings to a moving company.  That's why free replacement cost insurance comes standard on all full-service moves.  With our professional movers, accidents rarely happen, but if they do, you'll never be in the position of leaving your valuable belongings unprotected with Strong College Students.
Floor and door protection:  Your new home should be exactly how you purchased it when you move in.  Nothing is more disappointing than incurring damages to your home before you even settle in for your first meal.  When you book Strong College Students, floor and door protection is included.
Packing and protection:  Items like mirrors, pictures, glass and other breakables are packed with knowledge, experience, and delicacy.  Our team will ensure that your belongings are safe throughout the course of your move, no matter what the distance.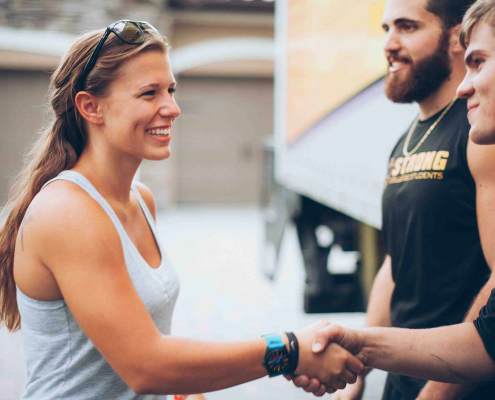 The service at Strong College Students is unparalleled.  Our company employs college students that undergo an extensive and detailed training program.
We provide a strong career path, and have experienced crew leaders and managers who ensure that your home is packed quickly and safely for transport. Our movers and booking agents work hard to provide excellent customer care and outstanding personalized moving experiences.
Our team is equipped to handle local and long distance moves for your home.  Upon request, Strong College Students also provides staging, junk removal and packing services.