M

oving into a condo is different from any other type of move.  You need experienced and qualified condo movers to prioritize your needs, communicate with management, and be aware of any limitations that may occur.
Moving can be an overwhelming experience in any case, but if you don't have the assistance and knowledge you need to make the process go smoothly, condo moving can be especially trying.  With our professional condo movers, your move will be an easy process.
Strong College Students is a one of a kind company with exceptional staff.  Our condo movers have the experience, knowledge, and resources to safely and successfully manage your relocation.
Why Hire Professional Condo Movers?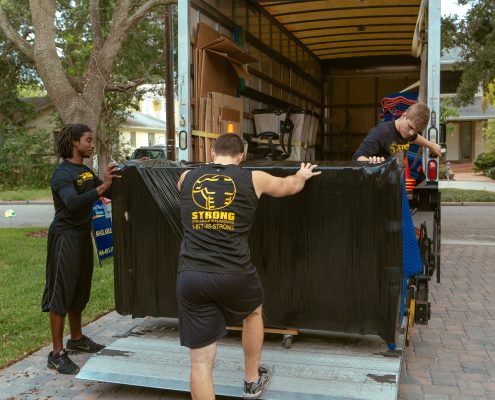 Moving into a condo is a unique experience.  If you are moving from a home into a condo, you will need help prioritizing, storing, and properly packing and unpacking your belongings.
At this crucial time of reorganization, it's helpful to have a professional company like Strong College Students on hand.  If you are relocating from one condo to another, you will still benefit from hiring professional condo movers.
Condo housing communities have specific rules to follow.  They can have limitations on moving, including additional fees.  Our condo movers are experienced in working within the guidelines of your community.  They offer expert advice and experience.
Condominiums have a unique structure, and can be difficult to navigate. Our condo movers are skilled at maneuvering tight spaces and finding access points.  Imagine having your new condo set up by professional movers!
Condo movers are cost effective.  Moving on your own requires many hidden expenses.  You may need a moving truck and insurance for your property and belongings, among other costs. When you use professional condo movers from Strong College Students, everything you need for a safe and efficient move is included in the service.
You won't need to take time off of work because you'll have a team of professionals at your disposal.  Our professionals will make sure you use the minimum materials and moving truck space, because they'll be making sure you use the most of your space.
Using Strong College Students could be a cost effective and time saving option, so contact one of our representatives for your quote as soon as possible.

Upon request, Strong College Students also provides:
Staging: Sell that space quickly!  Or, have your new space set up by our professionals.  Staging requires expertise, and our condo movers know exactly what to do with your furniture and other items.
Junk removal:  Moving into a condo could mean a major downsizing.   If you need junk removal services, Strong College Students can help.
Packing Services:  Packing requires a great deal of thought and care.  In order to ensure safety, your possessions need to be packed with care.  To remain cost and space efficient, they need to be packed intelligently.  For fast unpacking, they need to be packed with experience, with unpacking in mind.  Our staff at Strong College Students takes all of these factors into consideration with our professional packing services.
Excellent customer service: At Strong College Students, we pride ourselves on offering the best customer service around.  In addition to our polite and professional condo movers, everyone you work with at our company will treat you with the utmost respect and consideration.  From the moment you schedule an appointment through the end of your move, you'll have the full benefit of our renowned customer service.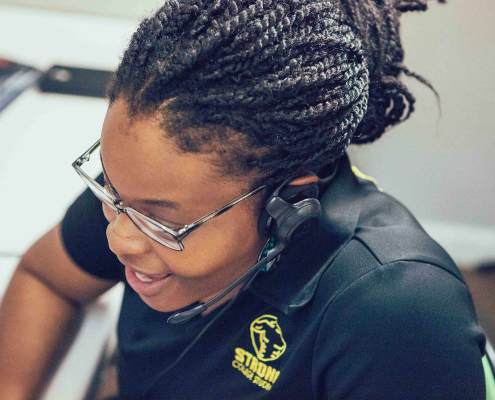 Strong College Students offers opportunities and unlimited advancement to college students.  Due to this system, we are able to offer our customers with a full team of excellent professionals. We require all of our condo movers, staff, and management, to undergo a state of the art training program.
Our staff is knowledgeable, able to adapt to any situation, and have been consistently praised for their excellent customer service skills.
Strong College Students is a moving company with a commitment to supplying customers with unparalleled standards of service. Our staff of Strong College Students movers and booking agents work hard to provide excellent customer care and outstanding personalized moving experiences.
At Strong College Students, our dedication to excellence sets us apart from other moving companies.  If you are moving, trust our condo movers to provide you with the safest and most reliable service around.
For a free quote, contact one of our representatives, and take the first step toward an exceptional moving experience.