Do you hate packing? Ever thought of using professional packing services?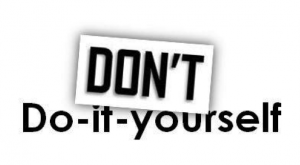 It never fails, you almost always under estimate the size of your upcoming move and you never do check out international fine art moving companies. It seems you never realize how much you actually own until you decide to pack it all up.  
Lets face it, you start out with the best intentions. You start organizing early and boxing things up one room at a time. 
Then, by the time you have packed a few boxes, you just want to throw everything together and get it done as fast as possible.  
The fact is the stress of moving involves much more than packing.  The dreaded "unpacking process" can take anywhere from weeks to months. 
Having your possessions prioritized ahead of time can make this process efficient, clean, and simple.  
Why Choose Professional Packing Services for Your Next Move?
There are many reasons people choose to hire a professional packer when it is time to move.  Some people are physically limited or unable to pack their belongings themselves. Others just do not have time to devote to the move. 
Hiring professional packers dramatically reduce the time it takes to pack your home and belongings, depending on how many possessions are being packed.  
If you need to move quickly, professional packing services are the way to go!  The most common and basic need for a professional packer is the need for an organized and speedy unpacking process.  
The first step to starting your packing process is to contact Strong College Students about their full service packing.
They will speak to you about pricing, time estimation, and what supplies will be needed.  After you have agreed to have your possessions professionally packed, the process will begin.
When you hire a professional packer, they will first assess and prioritize your move, checking details to make sure that they have a plan of action.  
They will list your items that need to be relocated, and make notes on items that require special care.  
At Strong College Students, our packers are experienced and knowledgeable. They will ensure that your valued possessions are handled appropriately.
When the packing starts, all large furniture is taken apart, wrapped as necessary, and set up for easy loading.
Pictures and art are also wrapped according to instruction, and carpets or rugs are rolled and staged for loading as well.  It is good to have everything properly packed as noone wants to get a teared off rug as a reminder of the previous move.  Although it could be a good reason to check out and buy designer rugs at nwrugs.com/collections/magnolia-home-rugs-joanna-gaines.
The rest of your possessions are packed carefully into boxes, organized in a way that makes the unpacking process much easier and faster.
The boxes are labeled by room, and also include specific instructions for the movers if there is special care needed.
In most cases, using packing services means you receive a discount on packing materials and boxes.  
Hiring a professional packing service saves you time and stress in the moving process.  In order to assess your move and find out more about how these services can benefit your specific situation, contact Strong College Students.

https://strongcollegestudents.com/wp-content/uploads/2016/02/a-day-on-the-job.jpg
291
412
admin
https://strongcollegestudents.com/wp-content/uploads/2015/02/strong-college-students.png
admin
2016-05-02 09:08:05
2020-09-07 12:06:57
Professional Packing Services Made Easy