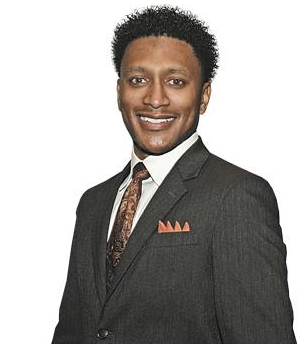 As the CEO of  STRONG COLLEGE STUDENTS® , I have had the privilege to share my wisdom and passions with hundreds of students at local colleges and universities including my alma mater, the University of South Florida.  When the company was founded, I was merely a college student trying to earn a little extra income while completing my degree.  The company grew and suddenly I was employing friends, fraternity brothers, and other students.  Upon graduation, I considered closing the business and pursuing my graduate degree in Architecture, one of my passions. However, I decided to take a risk with STRONG COLLEGE STUDENTS®.  With everything on the line, I stopped to analyze what was important to me and focused on infusing strong values into our organization.  I believed that strong values were critical if we were going to grow to become the national success that I had envisioned.
My goal was to change the negative and poor perception of movers common in this industry. I also wanted to give college students the opportunity for employment that allowed them to balance the rigors of every day college life. Today those goals are being tackled by dozens of students whose degrees range from business marketing to engineering.  It's a privilege to mentor these hardworking, motivated young men and women while also providing our customers with friendly, polite, and professional service.
Thanks to their hard work, our brand is growing. We're now franchising nationwide, and I'm lucky enough to be the youngest minority franchisor in the country!  I've also been honored with awards such as the 2009 USF Outstanding Young Alumni, Tampa Bay 30 under 30, and a 2011 Community Leader of the Year finalist, 2012 Black Enterprise Magazine's BE NEXT Award Finalist & People's Choice Award Winner, as well as the 2013 University of South Florida Inaugural Fast 56 Award recipient.
Through my commitment to strong values, I've infused the Strong College Students organization with standards of Leadership Development, Education, and Social Responsibility.  In an effort to create the IMPACT I know that I can make and  that I know our company can evoke, I remain actively and passionately involved in a variety of charitable organizations and I serve on several boards throughout my local community.
Volunteer Charitable Board Positions
2007-2010 Sigma Chi Fraternity Alumni Association
Tampa, FL
Volunteer Regional Vice-President & Alumni Advisory Board Member
---
2008-2010 USF Alumni Association Tampa Chapter
Tampa, FL
Volunteer President
---
2008-2010 The Greater Tampa Chamber of Commerce
Tampa, FL
Volunteer Business Retention & Expansion Committee Member
---
2008-2011 Basketball Coach Tampa YMCA
Tampa, FL
Volunteer Youth basketball coach
---
2009-2012 New Tampa YMCA
Tampa, FL
Volunteer Executive Board Member
---
2010-2013 ASAP Homeless Services
St. Petersburg, FL
Volunteer President of the Executive Board
---
2011-Present USF College of Business Corporate Mentor Program
Tampa, FL
Volunteer Corporate Mentor
---
2011-Present City of Tampa Mayor's Advisory Council
Tampa, FL
Volunteer Executive Board Member
---
To contact Shaun for speaking engagements, board of director positions, or for any media related engagements please email: media@strongcollegestudents.com