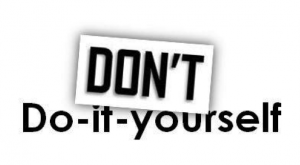 Anne is a do-it-yourselfer and design guru; her blog, DesignDreamsByAnne.blogspot.ca, is a record of the hundreds of home improvement projects she has worked on since purchasing her 1930s fixer-upper home. Anne has great advice for DIY decor, gardening, painting tips and furniture arrangement. But after moving 32 times, help with moving is one of those things even Anne suggests outsourcing to the professionals, professionals like Strong College Students.  We hope the information Anne provides in the link to her website helps with you home or office moving needs.  We're eager to have our student movers execute at a high level for your upcoming move.
In her blog article "How to move without losing your mind," Anne covers her top 10 tips for achieving just that! Number one on the list is to hire a reputable mover and we couldn't agree more!  Strong College Students was designed as a resource for your home moving and or office moving needs, feel free to contact us during your next move, we can help you find the best moving company!
1 – Hire a reputable mover such as Strong College Students. Yes, you can get cheaper rates from budget movers, but more professional companies actually train their employees on how to pack a truck efficiently and correctly so that your things aren't smashed to smithereens when they get to your new home. Get references from friends, family or co-workers. You will not want to deal with claims and broken items when you're dealing with the stress of settling in. Oh and budget movers may NOT process your moving claims with ease or even at all…

2 – Invest in real moving boxes, Strong College Students has an assortment of  low cost moving boxes for upcoming move.   Anne expressed that "liquor store boxes are great for glasses and vases, but the big boxes actually take less time to pack and unpack. They're fabulous for linens, pillows, clothes and bulky items. Wardrobe boxes are fabulous. They will make your life so much easier".  To make things easier our moving company provides FREE wardrobe boxes on your moving day this is helpful because as Anne explains "You can pack all the closets up immediately and have easy access to your clothes before AND after your move." Anne also states that you should "Get the movers picture boxes and separate your pictures with cardboard. The frames will rub against each other during the move and get scratched up if you don't. Use big boxes for your lampshades, too. You don't want them to be dented and crushed. If you want to save money, check Craig's List – lots of folks give the boxes away after they've moved".

3 – Pack your boxes according to room. Put all your master bedroom stuff together, all the kitchen stuff together, all the bathroom stuff – ok you get the picture.
For the rest of the story, check out the full article.
https://strongcollegestudents.com/wp-content/uploads/2015/02/strong-college-students.png
0
0
admin
https://strongcollegestudents.com/wp-content/uploads/2015/02/strong-college-students.png
admin
2015-10-29 08:40:22
2020-07-17 16:04:47
DIY experts call professional movers